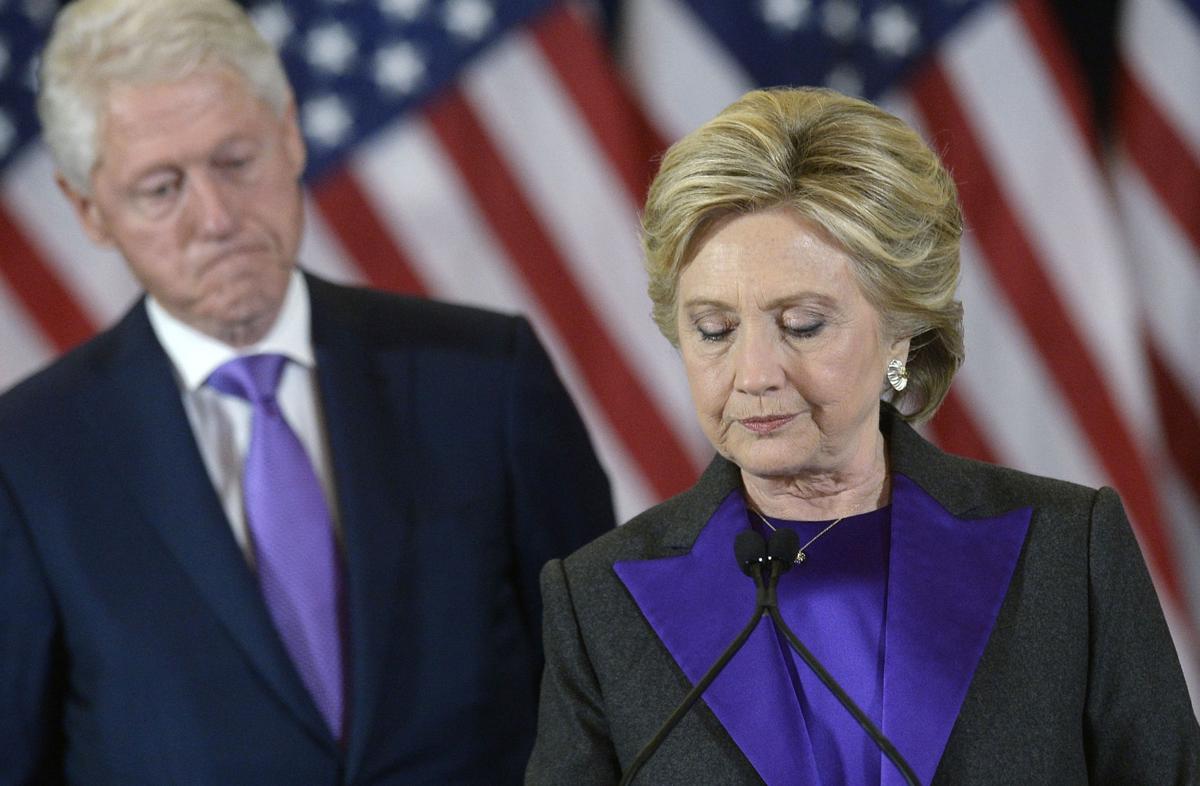 I love people who harness themselves, an ox to a heavy cart,
who pull like water buffalo, with massive patience,
who strain in the mud and the muck to move things forward,
who do what has to be done, again and again.
These are the words of Marge Piercy; Hillary Clinton cites them in What Happened. And doesn't it fit for this year – a year that, for many of us, felt like we were harnessed to that heavy cart, like water buffalo, trying to not make what was happening around us the "new normal." Never, we said. Persist, we chanted. And we did, and do, persist.
I, who always hated politics and still do, found myself calling and emailing my members of Congress almost daily. When I started, I told myself that I would stick to two issues: gun control and universal health care. A glutton for punishment, you say? Well, punishment it was, but, with those numbers on speed-dial, I developed a tolerance for the smirk and smarm from the staff who answered our politicians' phone lines – that is, when I could actually reach a live human. Most times it was voice mail, or, thank you very much Senator Burr, a message saying that voicemail was full.
And I found that I could not stick to my two targets – each day there was a new cause, one that needed to be reckoned with. Hard not to become overwhelmed and discouraged, there were times when I had to take a few days off. But I persisted. Not for myself. This year brought the many blessings that I have into a new perspective. I had healthcare; I had a prescription drug plan where my 90-day supply of medicine cost me $3. And so, I asked myself, and my congressmen's interns, why would I not want that for everyone? Why wouldn't they?
I asked how much they took from the NRA – they promised to get back to me on that one – I'm still waiting. I asked about our national parks, about climate change, about the tax plan now under consideration, and I begged them to do something to remove the president from office.
Did it help? Who knows? I can only hope that it didn't hurt. North Carolina's two Republican senators, and my Republican member of the House (thanks to gerrymandered districts) stuck with the party line. But I persisted, and persisted, and persisted. I called up energy I didn't know I had.
And then there's Hillary. A few weeks ago, I stayed at the New Yorker Hotel – where she gave her concession speech, one that I cannot read without weeping. And as I read What Happened, that familiar knot in my throat returned. The book is long and has more names and facts than any sane person could grasp, but it also tells the story of a real person, someone who has survived heartbreak time and time again on a public stage, who has looked inward and recognized her personal strengths, and weaknesses, in life and in politics. I liked that. I like her. I'm still with her.
So, after this long year, I'm still here. My heart hurts; I am angry at the choices that some of our citizens made and continue to make. I don't think I'll ever get over it; I know I'll never be the same. I am committed to doing, and saying, what I can to make our country one that builds a longer table, never a wall.
End of soapbox oration. Tuesday saw some triumphs for candidates who have a more sympathetic philosophy, but it is far too soon to do any victory laps. Persist, and persist, and persist. And just maybe, one of those staffers will respond, yes, the congressman is in full agreement. I'm waiting for that day.